Buy solid wood furniture locally in Zschopau
Since July 30, 2016, we are also represented with a shop in Zschopau, in the Erzgebirgskreis of the state of Saxony, right in the middle between Chemnitz and Marienberg.
By popular demand, we have expanded our online shop with a furniture shop in the center of Zschopau. With the central location on the B174, we can be reached quickly from Chemnitz, as well as from Marienberg and Annaberg-Buchholz and may call ourselves with our large selection of root wood furniture and handmade solid wood furniture from recycled teak wood the best starting point for exotic living furniture in the Erzgebirgskreis.
From November 14th 2020 on we do now have the pleasure to offer you exotic furniture from Thailand and Indonesia on more than 200 square meters in our new shop in the Ludwig-Würkert-Str. 16. Also we have extended our opening hours for your visits to our shop.
Are you looking for great living ideas, unique furniture, living accesories made of burl wood?
Then you are exactly right with us. We look forward to your visit to our furniture store in Zschopau and are happy to assist you with first-class and friendly advice!
Enjoy the quiet old town flair of Zschopau city center and stroll through the flower-filled streets in the summer, or be enchanted by the splendor of the Schwibbögen (illuminated wooden arcs that resamble the entrace to an ore mine) and cozy Christmas lights for winter time.
We, as well as the other traders of downtown Zschopau are looking forward to your visit!
Visit us during our opening times:
We are also available to you outside the regular opening hours by appointment. Just write us on our contact form and we will take care of your wishes.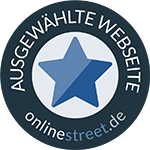 You can find many parking lots on the nearby Neumarkt, or directly in front of our shop on the Ludwig-Würkert-Straße in Zschopau.